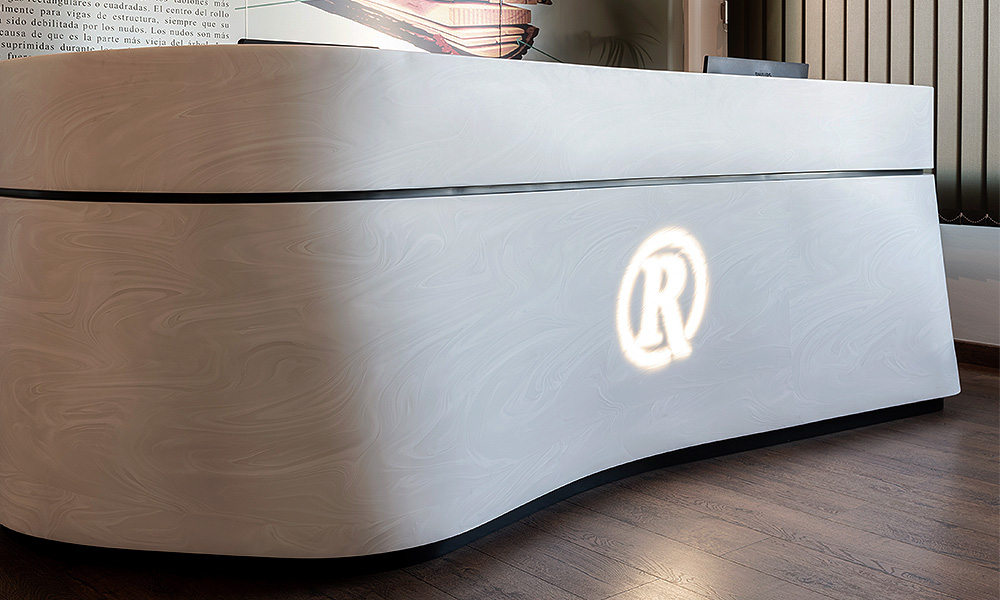 Solid Surface is a new material popularized in the last few years. It can be found in many places such as seats and tables in establishments, or counters and public bathrooms.
Solid Surface was firstly developed by a renowned Swiss brand: `DuPont´ and whose brand name is 'Corian®'. Although it is thought to be a new material, it was launched in 1967. Nowadays, nearly half a century ago, 'Corian® brand is the leader, despite the strong competitors who have appeared recently. Corian maintains its leadership thanks to continuous innovation that provides it with endless possibilities.
Solid Surface has excellent properties such as hardness, strength, cleanliness and homogeneity. Interior designers and architects do not remain indifferent and want to introduce it in many of their projects.
Solid Surface: characteristics and components
The combination of elements making up this material can be found split in different amounts. The first one is ATH or `filler´. This component has natural origin and it is obtained from refining other material derived from clay, bauxite. Clay resists blows and impacts and it is easily moldable, that is why Solid Surface is moldable too.
The second component is a combination of acrylic resins and polyester. These resins are thermo moldable, that is, high temperature favors easy shaping. Polyester is used because of its high durability.
Finally, Solid Surface contains additives in order to improve its efficiency and colorants depending on the color you prefer.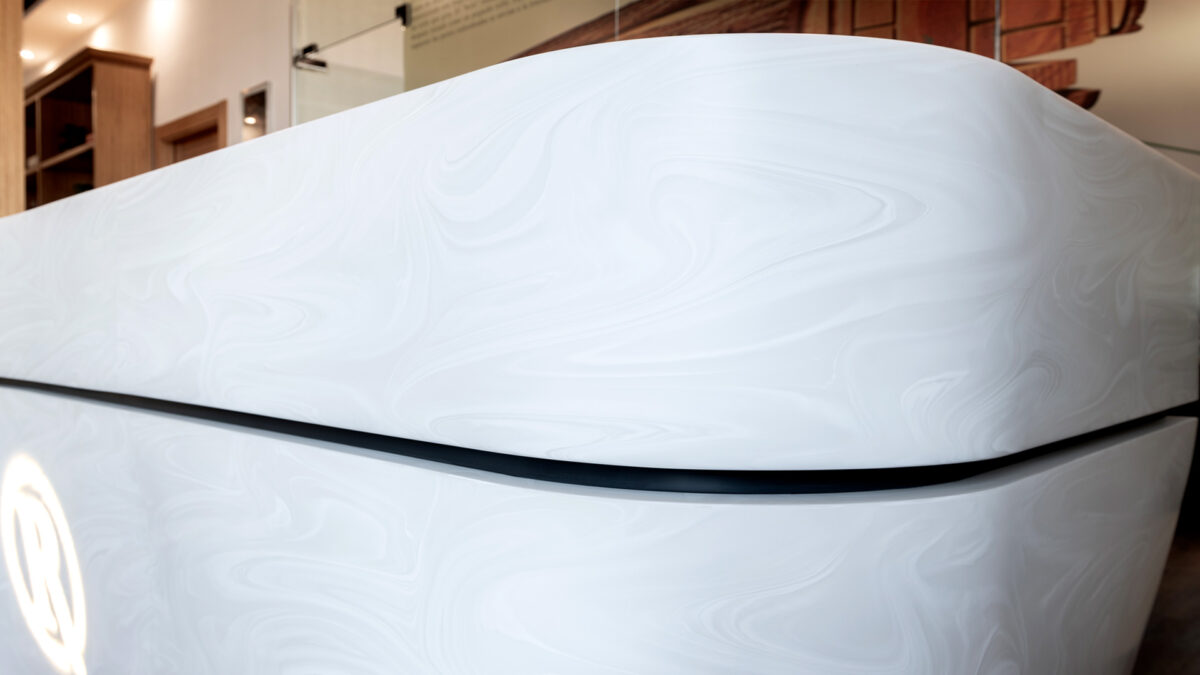 Properties of Solid Surface
This material on its own is not so special or flashy as its excellent properties. Not only are repair and cleaning significantly easy, but it is also solid and uniform in its composition.
Easily moldable
As said before, thanks to the characteristics of its components, it is easily moldable. On the other hand, the union of its pieces is made with almost indiscernible joints, so it seems that we have only one piece, therefore a vast number of designs are feasible.
Waterproof and thick
Although nowadays we have not found a material with these characteristics, Solid Surface seems to be like this. There is low risk of suffering from allergic reactions, it does not hold humidity, and consequently, the bacteria that entails. That is why you will always find this material in places where cleanliness is crucial, like in kitchens, laboratories, etc.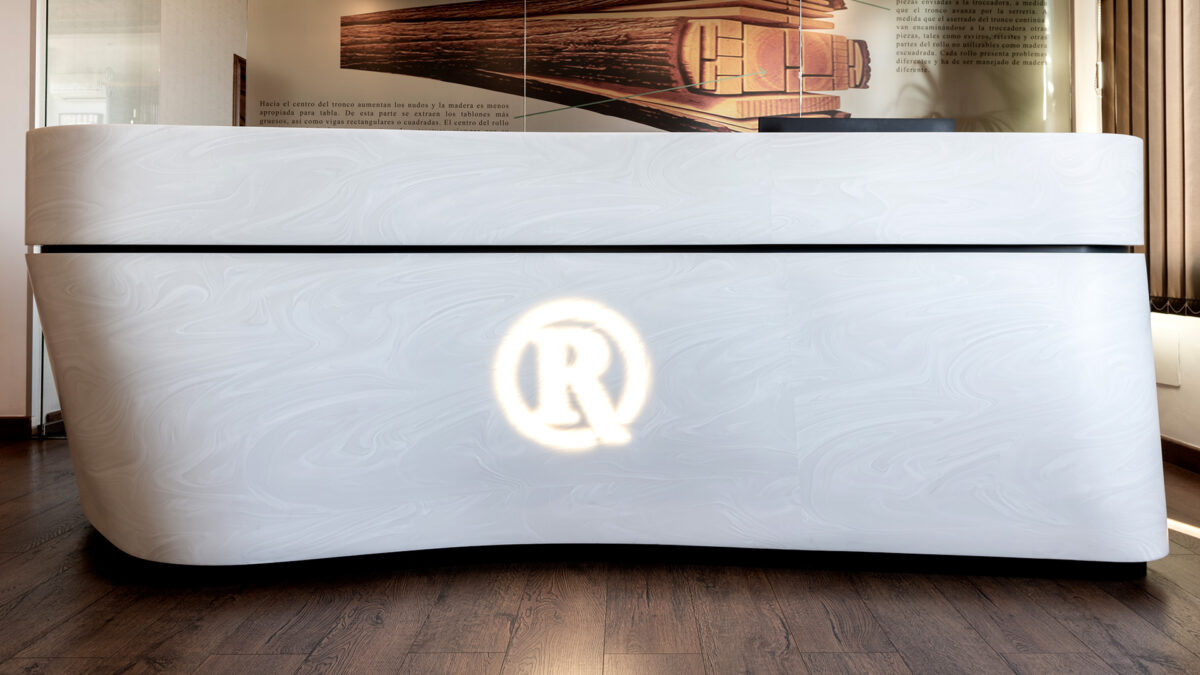 Incombustible
As opposed to wood, Solid Surface is fireproof. This material is practical and beautiful at the same time.
In which projects can Solid Surface be used?
We can find this material in many places. By now, architects, interior designers and decorators separate indoor projects from outdoor projects to classify them easily.
Outdoors, Solid Surface is used, for instance, in bus shelters, benches in the city or facades of buildings.
Indoors, this material can be used to cover walls or even floors, but where it is mostly present is in public buildings and buildings related to health and food.
No doubt, this material has endless useful and beautiful possibilities.